Keeping it Cold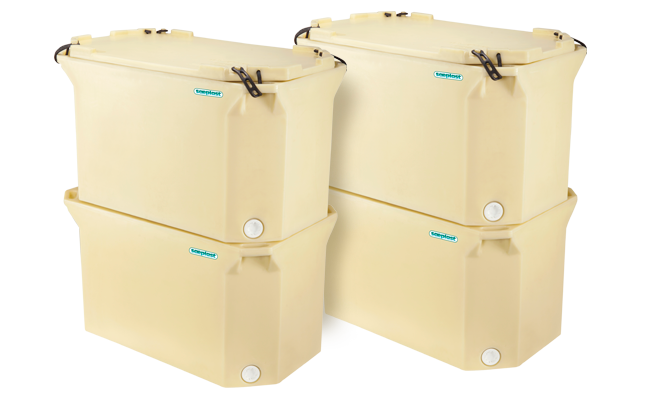 SÆPLAST SOLUTIONS FOR COLD LOGISTICS
A recent incident of tons of fish sliding from the back of a truck in southern China and flooding the streets indicates the urgency of improvement of cold chain logistics in the region. This could have been prevented if the fresh food product had been securely stored in sturdy SÆPLAST tubs.
The obvious benefit of SÆPLAST tubs are the robust double insulated walls. Our tubs have a high insulation factor, keeping your product cool and safe during handling.In addition the rotomoulded double walls can take a beating! Our SÆPLAST tubs can last up to 5-7 times longer than a single wall container. Protect your products with SÆPLAST.
Book a consultation and we will assist you in finding the right solution to fit your business.